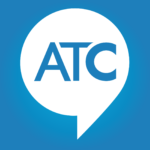 Are you getting ready for winter? Do you feel the chill out there? I do. It's one of my favorite times of the year, and that's Fall. Everything in the garden is starting to die off and look kinda creepy out there. It's spooky and I really love that.
And then of course, right after that turkey dinner we bring out the lights. Up goes the trees and before you know it, Christmas will be here. 2019 will be in the history books, so that's kind of sad. But for 2019, I think it's been a really good year for home improvement. At least a lot of remodeling is going on out there.  People are busy. I know it's very difficult to find good contractors right now. We can help you out though. Go to AskTheContractors.com and I think you're going to find an easy path to using one of our local Home Improvement Pros. Like DR Design & Remodel. Medich Electric. Prestige Floors. CBS Bonds and Insurance.
How about Todd Bird and Toddco Builders? So, if you're thinking about doing a project, check out how much information you can find on our website. We're not just contractors but you learn from things in the news you'll hear on the show.
We're talking about Millennials news on home buyers today
They rank the Top 10 Community features and what they desire in a neighborhood. Then to flip that. We also have the Top 10 Features not wanted by Millennials. It's always interesting to follow them and get their feedback.
As always, we start with some news…
(3:15) U.S. Foreclosure Rates reach 20-year low thanks to the housing boom.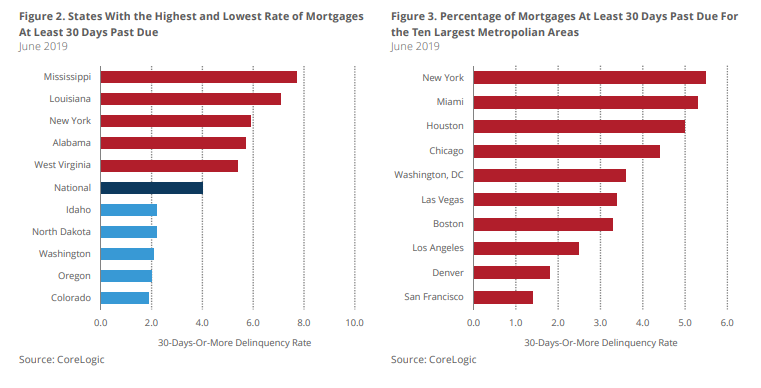 California Housing Bill introduced to speed up the home building in the Golden State. (4:50) New housing legislation signed by Governor Gavin Newsom aims at boosting home building by slashing the development approval time and banning local governments from imposing building restrictions.
When you do build your new home think about building a home that's going to survive mother nature. (7:00)
"Those of you who live in the Sacramento Valley, with three rivers, we are put in a position to have a 1% chance of experiencing a 100-year flood each year. That's pretty high."

Todd Bird, Host of Ask The Contractors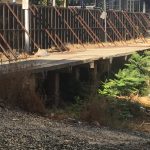 In fact, if you ever see the construction of new buildings in downtown Sacramento you can see the original city underneath the sidewalks. The sunken city is 12 – 15 feet below the street level to prevent epic flooding.
Millennials are not good at home projects, (10:00) according to a Harris Poll survey. Despite the popularity of home improvement shows.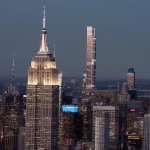 World's tallest residential skyscraper reaches its height. This is really impressive. (12:00) The Central Park Tower as it's known is currently under construction in New York City 1550 ft high, making it more than a quarter of a mile tall.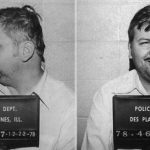 Here is a home I don't think I could buy. The former home of John Wayne Gacy is for sale. (13:00) This guy was a serial killer in the 70s. The old property where bodies were found could be yours. The bodies have been taken off so you don't have to worry about that.
"I posted all these news stories on my website AskTheContractors.com, or you can send me your question. If you have a question, then hundreds of people out there probably have the same question. I would love to answer it here."
I make fun of them. They're kind of quirky. So, let's give you more Millennials News.
(18:00) It's interesting to watch the young trendsetters of society migrate through life. So we're watching millennial homebuyers rank the Top 10 things they like in a new suburb. Then we go through the list of Top 10 amenities Millenials don't want in a new suburb.
We're here for you. You have no idea how much information that we have on AskTheContractors.com, and how much information I can give you to make sure your next project goes well.
Thanks for the support from Real Estate Agent Myesha Perry,  Reeves Construction, Superior Shower Door & More the company, Rustic Brick & Fireplace, and so many more.  
Like us on Facebook/AskTheContractors
Subscribe to our podcast for a show on-demand from iTunes, Google Play, the iHeartRadio app, Spotify, Stitcher, and everywhere you can get your podcasts.
Become a sponsor of Ask The Contractors. Connect with me for inclusion in the Contractor's Directory, and then I'll have another Soldier to add to our Army of people to help you remodel your home.
We are askthecontractors.com. We're getting that job done and done right the first time.
Finally, I'm Todd Bird, the host. Thanks so much, everyone.
---
Leave us your thoughts…
Do you have a news tip for our Show Prep on AsktheContractors.com? Send us a comment on the home page.
More, most recent Blog Posts