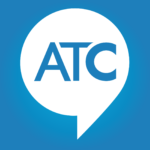 I'm thinking about buying a small historic New England (1800) colonial in need of great repair. Want to restore it and update the inside. What do we need to look for before taking on the project and buying the home? Is it better to inspect the house with a contractor, an inspector, an Architect, or a Structural engineer first to look at the foundations? We've never done a project like this before. Do you pay a contractor to walk through with us first?

The house listing states that it has failed title V and needs new septic, and the listing price has been adjusted accordingly.

Here is the question from Helen:

What are the steps of the process?

First of all, congratulations on considering buying a historic building. This is a great question. You've got a lot of questions here. I'm going to try and answer them all.
Before you close escrow on that building…
Look into historic funds for restoring historic landmark buildings.
You might find some very low-interest money in doing this project and it might even be registered on the national historic landmarks. So, look into that. Your local city officials should have that information.
So, do you take a contractor in the walk-through?
Hey, if you have a contractor friend that you know that can walk through and give you some tips, yes. I do a lot of walkthroughs with real estate agents and give my two cents to the potential buyer.

If I walk through a project with a potential customer my opinion is my opinion. It's usually free of charge. It gives me the opportunity to meet a new potential client. So, I look at it that way. Although, if I have to put pen to paper and use my stationery to give an opinion then yes, I do charge a fee for that.
It's usually under $500 to do an opinion on which direction to go with the project. So that's the best thing to do.
And then at that point, if you're really serious I suggest you spend a little bit more money to get a structural engineer and an architect.
You'll want to make sure the bones are good
You'll also want to pay attention to the plumbing and the electrical. Has the plumbing and electrical been updated over the years? Is it still knob and tube? How old is the wiring?
"The whole purpose of this show is to give you the best knowledge possible to make your next renovation Home Improvement."

Todd Bird, Host of AskTheContractors.com
A lot of different things could be happening in a historic home. That means doing a sewer inspection with a camera. Some of these things are going to cost money. So, before you buy that home, it's best to find out what you need to do by spending hundreds of dollars. If it turns out that the renovation is way too much work you're not going to be out a lot of money. It's also good information that you can pass along to the person who might buy the home after you decide to decline.
Helen, this sounds like a really interesting project. I encourage you to go through with it.
Here are some tips for you before you get started:
For example, it's getting to the point here in California where if you remodel a minimum square footage, you'll have to install a sprinkler system for the house. Not the sprinkler systems in your yard. I'm talking about the sprinkler system for fire and those are very expensive to put in.
Where are your limit lines with the building department? The local building department can let you know. They're going to help you with the steps to guide you through this process.
Don't be afraid to reach back out to me. Send me pictures. I can look at the pictures and give a little deeper opinion on what you're getting in here. But again, this sounds like a great project.
---
Are You Considering a Home Project?
Ask me your home renovation and home remodeling question from the link on the home-page at AskTheContractors.com

We answer your questions right here on the show

You can find qualified contractors for this project / and others in the Directory at AskTheContractors.com.  Request a bid from our Trusted Home Improvement Pros.

---
Your Questions, Answered Here