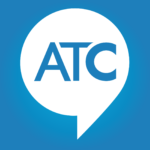 I'm thinking about buying a small historic New England (1800) colonial in need of great repair. Want to restore it and update the inside. What do we need to look for before taking on the project and buying the home? Is it better to inspect the house with a contractor, an inspector, an Architect, or a Structural engineer first to look at the foundations? We've never done a project like this before. Do you pay a contractor to walk through with us first?

The house listing states that it has failed title V and needs new septic, and the listing price has been adjusted accordingly.

Here is the question from Helen:

What are the steps of the process?

First of all, congratulations on considering buying a historic building. This is a great question. You've got a lot of questions here. I'm going to try and answer them all.
read more…