Despite the ongoing pandemic, many California residents could still be in dire need of home repairs. Luckily, contractors and construction workers are deemed essential workers, so you can count on them for help. But, how should you go about it? Here are five tips to help you choose the contractor that suits your needs:
1. Ask around
Usually, the best way to find a contractor is through word of mouth recommendations. Ask your friends, family, or even the people in your neighborhood if they've worked with a contractor for home remodeling. Chances are, you'll get a couple of names who've already been given positive reviews. You could also scour the internet for reviews.
2. Reach out to multiple prospects
Once you have a working list of contractors, start contacting them. Inquire about their past projects, their specialties, and availability. This will help you get a feel for how they work. Take note of whether they seem easy to talk to and professional. This will be important when you decide to hire them, as you'll be communicating with them a lot.
3. Check their references, samples, and ratings
It's also important to ask a contractor for references. The right contractor for you should be able to provide a list of people you can contact for a second opinion, like past customers or subcontractors. We also recommend visiting their current project. Another thing to request is samples of past projects. Most contractors should have a portfolio to show how their home remodeling jobs went, so look it over to see if their style choices match yours. This will give you more of an idea about the quality of the contractor's work.

As for ratings, they can be accessed by searching the Better Business Bureau (BBB) website will assist you when searching how trustful a company is. Here, you'll see if the contractor's business has had any problems or received complaints. The BBB can also tell you how well the problems were resolved.
4. Make sure your contractor is licensed and insured
Being licensed and insured are sure signs of credibility and reliability in a contractor. If the name of their company is on the BBB website, that's one sign they are credible. But their license is more important because it's proof that the contractor has enough knowledge when it comes to building laws and processes. The California State Contractors Board has a feature that checks the status of a contractor's license, so put their license number through that before deciding to hire them.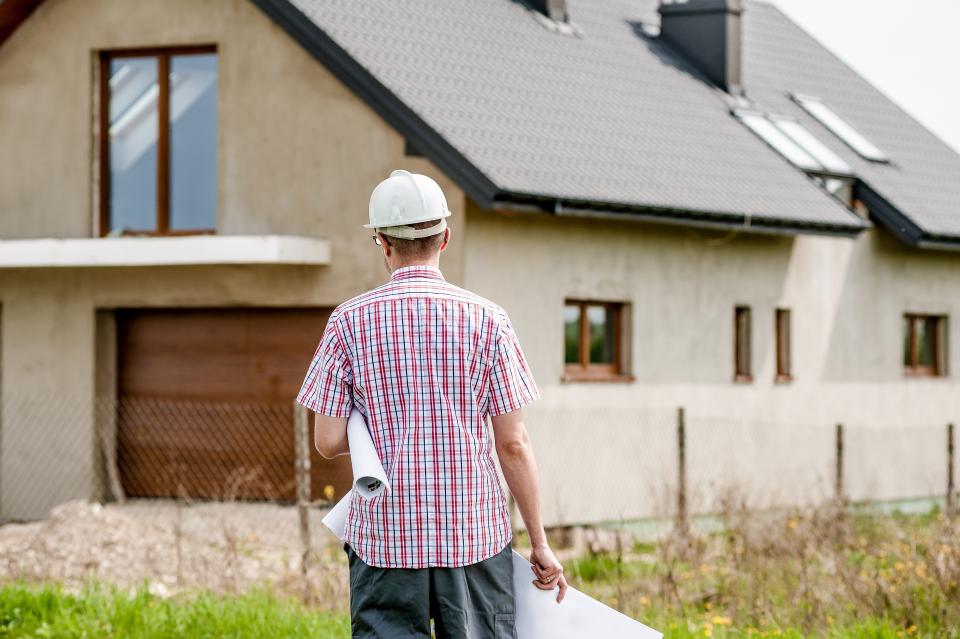 Insurance, on the other hand, is there to protect the client from liabilities brought about by accidents. So, do check whether your potential contractor is insured.
---
There are many things that can go awry with a home project
Workers getting hurt
Scaffolding or other materials damaging your property
Use of Unlicensed subtractors
Unexpected delays and cost over-runs
---

Though it is best to avoid accidents altogether, it helps to be covered should they occur. For this reason, construction LLCs operating here in California are required to have at least $1 million in liability insurance and $100,000 in worker bonds. Ask if the right contractor for you has a certificate of insurance, then call the insurance company to verify that the policy is active.


5. Discuss safety protocols (COVID-19 related or otherwise)
Finally, talk to your potential contractor about what safety measures they have in place, be it for construction or COVID-related matters. The Department of Internal Relations has put forward a list of safety standards for workplaces across the state to ensure the safety of both workers and clients. Such standards include the dissemination of information to employees regarding COVID-19 prevention procedures, the implementation of safety protocols, and physical distancing. Make sure to ask your contractor about this and ensure that they follow these regulations.
Follow these tips, and you'll have a contractor for your project in no time. Having trouble finding the right one for you? AskTheContractors.com has compiled a directory of available contractors for all your home repair and renovation needs, so give it a read!
Feature image: www.unsplash.com
---
Do You Have a Question About Your Project?
Is something strange going on around your home? Or, maybe you just don't know which direction to go…


Send me your questions for AskTheContractors.com. I'd like to answer it right here on the air. We'll help you get through your next project.