Bodies were found on lot in the '80s
Just in time for Halloween…
Fearless home-buyers in the market for a Chicago-area home are interested to know that the house built on the land where the bodies of a serial killer had been found is up for sale.
In recent days, the three-bedroom, two-bathroom brick home in Norwood Park, Ill., where Gacy's house once sat has hit the market for $459,000, according to Real Estate Reports.
Listed for 459-Thousand dollars, the "beautiful" 2,500 square foot home on the large lot could be yours.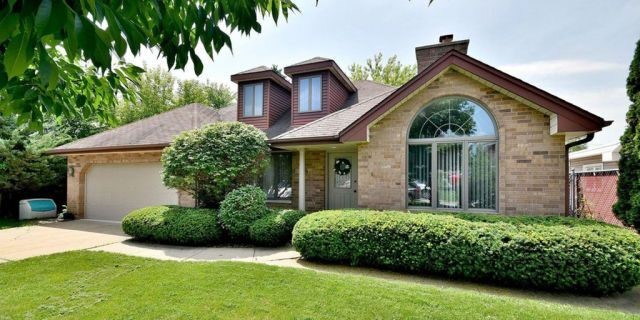 Features include an updated kitchen, two-sided living room fireplace, large second story loft, large backyard, a two-car garage – and some horrific history.
Gacy murdered at least 33 boys and young men in the 1970s; 29 of the victims' bodies had been found on the Norwood Park property.
Interestingly, under Illinois law, a homeowner doesn't have to disclose details of deaths when selling a property.
Show Prep Source:
https://www.realtor.com/realestateandhomes-detail/8215-W-Summerdale-Ave_Chicago_IL_60656_M75594-88917#photo17
---
Recent Show Prep Articles