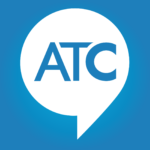 According to a new study. 90% of Americans say they plan on tackling a home remodeling project soon. Some of you will start with a kitchen or overhaul your master bathroom. Others want to just finish off your basement and garage. Are you one of those considering a remodeling project? Before you do, it's important to plan it out properly. That is what we help you do with Ask The Contractors.
We are your source for Local Home Improvement Pros.
I'm your host Todd Bird.
If you're looking for a project around your home go to our website askthecontractors.com. Request an estimate for your next Home Improvement project from our Directory of Contractors.
I've been a contractor for well over 30 years.
These are contractors in the Sacramento area that I trust. If you have a question about your upcoming home improvement project, send an email. We would love to hear from you. That's what we're here for.
This week we'll give you Tips for Successful Remodel. But first, one final trip to The Alex Project. This is a remodel we've worked on for 5 weeks. Now, we're finished.
We also have a Question from a listener about maximizing the space in her kitchen.
We have some wonderful news that's trending right now.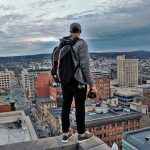 I talk a lot about Millennials (1:30). They're spending more on Home Improvement than probably anyone else. We have the details.
We've seen this coming… Green Trends are popular in high-end Home Designs (3:00). Let me give you some advice on this, okay? When using recycled products like reclaimed wood, some of that wood has lead paint on it. You don't want to make the environment inside your house worse by bringing those fibers into your home. There are better options.
Home prices continue to moderate in May (4:45). CoreLogic Case-Shiller US National Home price index numbers are out. Las Vegas led the way year-over-year with price increases. Where was California? Stay tuned…
In other local home news…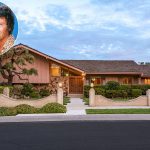 Then, Marsha, Cindy, Peter, and Greg say HGTV overpaid for The Brady Bunch home. (6:45) You may remember HGTV had purchased the home used for the exterior shots of The Brady Bunch TV show for 3.5 million. We have an update from the original cast.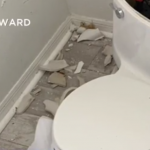 And, a fun news item. Have you ever been struck by lightning? That's not fun but exploding toilets are. (8:00) Hear how it happened and the story of a Greenhaven home that was struck by lightning.
Our Question of the Week comes from Ann in Colfax.
She has a small home with a tiny kitchen. Are her remodel plans big enough to include an Island? We give Ann a couple of options. (10:00)
---
Do you have a question that we can help you with? Send me your Home Renovation and Home Remodeling question from the link on the home-page at AskTheContractors.com
We answer your questions right here on the show
---
Let's go on a little road trip.
"This project's going to blow your mind."

Todd Bird, Host of Ask The Contractors
You've been with us from the start and now to the Finish. (14:00) You are going to be amazed by the new bathroom and new kitchen. They are ready for the final inspection.
Are you ready to tackle your own Home Improvement Project? My next segment is all about being prepared for your next remodel.
We want to thank you for being our guest today. It's awesome.
I love what we did over there and thanks to our sponsors. American Therapy Walk-in Tubs. Superior Shower Door & More. Bird Bath and Kitchens. CBS Bonds and Insurance, Rustic Brick & Fireplace, Toddco Builders, and many more. We're there for you.
Like us on Facebook, @AskTheContractors. Subscribe to our Podcast for this show on demand. We use iTunes, Google Play, The iHeartRadio app., Spotify, Stitcher, and everywhere you get Podcasts.
Do you want to become a sponsor? Go to AskTheContractors.com. I would love to have you on board with us. We're your source for local Home Improvement Pros.
---
Do you have a news tip for our Show Prep on AsktheContractors.com? Send us a comment on the home page.
Recent Blog Posts