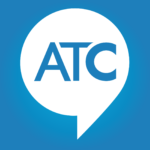 This episode looks deeply into housing prices.
We continue to see the cost of housing rise to record numbers. A lot of that has to do with land values, especially here in California. You can buy a home across the Golden State and the price will vary, but [two-by-fours] are still the same cost; sheet-rock is still the same cost no matter where you go. The price of the land makes a difference. I'll expand on that.
I'm your host Todd Bird.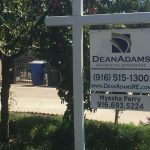 In fact, we are going out to one of her listings to talk about the real estate world. (30:00) We will talk about affordability, and what's on the market right now.
I have a question from a listener this week.
I love it when you send me questions about your home remodeling project. (10:15) John in Del Paso Heights begins by saying… "I am spot repairing a brick facade with some obvious missing mortar". So we will answer the question with Dave Jones with Masonry Design in Sacramento.
---

Do you have any problems with your bricks? You may want a new fireplace. How about a new patio? Go out to Rustic Brick and Fireplace on Power Inn Road for Sacramento's best selection of brick, tile and stone. It's a great place to visit. In fact, I like going out there on weekends and just browsing around their showroom. It's a wonderful place.
---
Halfway through the show, we will head out to McClellan Business Park to visit the California State Home Show. And then, Myths Associated with Owning a New Home. That will be in our final segment.
Lets dive into What's News.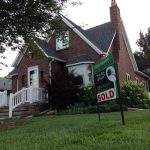 Housing prices in California hit its largest number for the third straight month. (1:45) The medium Golden State just reached $611,00+ in June.
So across the country, the price of land occupied by single-family housing picked up in the past five years. (2:45)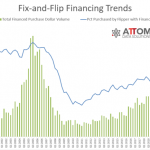 Thinking about flipping a house? Well, House Flipping is making a comeback nationwide. (4:00) Not just here in California.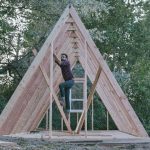 The A-Frame home is Hot again. (6:00) Enthusiasm for the existing A-frames inventory is a newfound love. What's the saying, if you hold onto something long enough it'll become new again.
If you'd like to build your own A-frame home, shed, or chicken coop, we have a place for instructions on our Facebook Page: Ask The Contractors.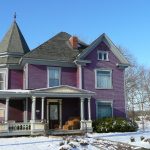 A Purple House in New England is sparking some debate (7:45) about the color the owner picked and the bushes she removed.
Guess what we're going to do now?
McClellan Business Park for the beautiful, California Home Show (16:45) where we meet some homeowners and vendors who love home improvement as much as I do.
We talked to

homeowner, Pam

about redoing the backyard.
Then Rose with Northern California Grills, shows us Outdoor Kitchens.
I'm doing a 360 and see

Theresa and Walt

who are thinking about renovating their bathroom and doing some painting.
Before we meet Mike and J.J. with EcoGuard Pest Management. 'If something is bugging you, you'll be bugged no longer.'
"Just because people tell you something, doesn't mean it's true."

Host of Ask The Contractors, Todd Bird
(37:45) We want to dispel some of those misconceptions about buying your next home. That's because owning a home can be complicated, terrifying, and littered with a lot of misunderstandings. Sometimes it's hard to separate fact from fiction. We have some answers when they're thinking about your housing.
"As always, if you have concerns about that new home that you want to buy, bring the question to us. I'll help you answer that question."

Host, Todd Bird
I want to thank our guests Myesha Perry and Dave Jones with Masonry Design in Sacramento. Both are great people to talk to.
These are just some of my Trusted Pros that you can find in our Directory of Contractors. Great companies like Hydroblox Drainage Solutions, Prestige Flooring, CBS Bonds and Insurance, DR Design and Remodel. Reeves Construction to help with your next home improvement project. All you have to do is go to askthecontractors.com, American Therapy Walk-in Tubs. Superior Shower Doors and More, and Bird Bath & Kitchens and so much more. Todd Co Builders.
Do you have a question for the contractors? Ask me your Home Renovation and Home Remodeling question from the link on our home page at askthecontractors.com on there for you. All you have to do is send me a question because it's that easy.
Follow us on Facebook @Ask The Contractors. Subscribe to our podcast for a show On-Demand. iTunes, Google Play, Spotify, iHeartRadio app, Stitcher, and everywhere you get your Podcasts.
Do you want to be included in our Directory? That's easy. We're your source for local Home Improvement Pros. I'm going to check you out. I'm going to make sure you have a license and you have all the good stuff you need to be a good contractor. It good business. That's why you can trust Ask The Contractors.
---
Do you have a news tip for our Show Prep on AsktheContractors.com? Send us a comment on the home page.
Recent Blog Post Articles: