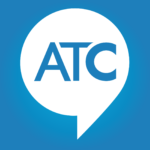 The overall consensus is that California is unaffordable. The affordability index has only gotten worse since the downturn in 2008.
Buyers are struggling to find a home that they can afford, while sellers are doing everything they can to push UP the value of their homes and grab the highest sales price.
Factor in low Interest Rates and average incomes, and you have a tough place to buy a home.
So, what can be done to make it more affordable to live in the Golden State?
Joining us now is Jonathan Lansner, Business Columnist with the Orange County Register. This is a summary of a conversation we had on his Article on the need for a housing crash in California.
---
Define: Affordable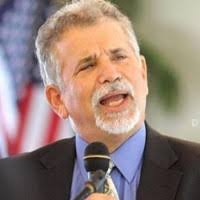 Well, we've seen over the past 30 years only several times where homes would be considered "affordable". We saw it in the mid-1990s. We saw it early in 2000. Briefly, we saw it much later in that decade; 2009-2010, probably through 2012. Each one of those times, "why did we have affordability?" Well, home prices had come down considerably in the previous couple of years. It seemed the only time that we've had affordable home prices in 30 years is when the home prices collapse.
Today not much is being done to create a healthy stock of affordable housing. So over time, as housing gets too expensive, it will correct. That's when we get 'affordable' housing.
The last crunch came in late '06, '07, '08 and '09. That's when we had major foreclosures. These were record-breaking foreclosures. When that happened, it was not first-time buyers picking up these homes. It was investor groups. The investors renovated them. So, if a young person, or a person who wants to enter the entry-level home market, it's hard. The question is, do young home-owners have the talent to renovate and are banks willing to lend on that home?
A Brief History Lesson
Let's go back to that period during and after the Great Recession. One of the ironies of it is when housing, by statistical methods, was seen as affordable it really wasn't. Unless you had cash, or perfect credit and a big down payment the bank wasn't interested in talking to you.
Lets' go back to 2004 and 2005, the hay day of subprime lending, by math and statistics, affordability was very low. The thing is, you know and I know that affordability was really a hundred percent because if you wanted to buy a property then someone would lend you the money. If the banks put a feather underneath your nose and it moved, you could get a loan.
A Long Look at Affordability… and what it takes to get there.
#1, are there jobs? Without jobs that is immaterial. In 2010/2011 there were no jobs. Unemployment in the state was 12%; that's one-in-eight people. People were losing their homes. Today unemployment is in the 4% range. There are plenty of jobs. There are also lenders that are willing to lend because the refi business is very slow. Today, they're willing to lend. Rates just in the last few months it come back to 4%. These are rates that, I hate to say because we've been saying it for 5 years, but these are historically low rates and another reason to buy now.
#2, just because you can't find that luxury home on the cul-de-sac for a price that was never available for but in your mind, you wish you could pay, doesn't mean that homes are unaffordable. It means that perhaps you either must stretch to get there or re-adjust your thinking of what a first-time home should be.
As an example, I use myself in my younger days, in my early twenties. I would buy homes in the worst part of Sacramento and paint them and fix them up. It wasn't where I wanted to live but I knew I was going to eventually work up the ladder. So, you're right, it's a good time to buy and maybe it isn't the place that you want to live, but unfortunately to get up that ladder sometimes we have to work a little harder.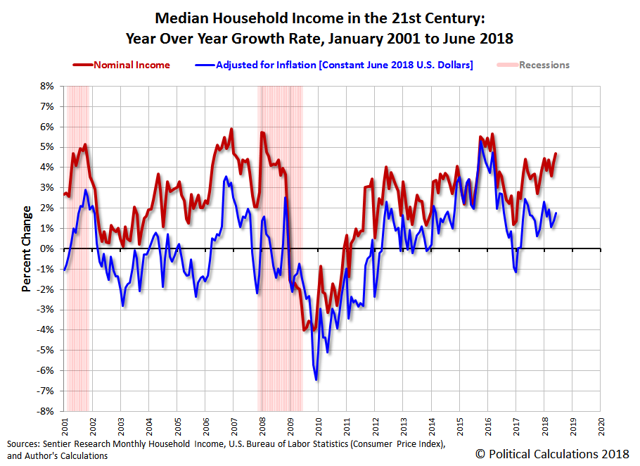 The Role of Banks
Banks do want to loan money. Because if you take an average $500,000 loan at 4.5% and $2,250 a month payment, 12 months. That's $27000 over 30 years and you're paying close to $810,000 for that $500,000 home. That's what fuels banks. It's these mortgages. We've got to find some middle ground to get the first-time home buyers going.
It just seems housing in California is still getting stalled. We keep sputtering along, especially with the SB 50 being shelved for another year. It was proposed by Senator Wiener out of San Francisco and held by the legislature until 2020. What are your thoughts on that? Again, this is sort of this Grand Debate we are having. If we want "more affordable", whatever that means, housing in California we will have to lower the price of the existing housing. Whether you lower the price of my home, or yours, or build cheaper homes in our neighborhoods, so to speak.
The truth is, instead of wasting a lot of people's tax money and putting a bullet train down the middle of California, we need to take that bullet train from where their jobs to where there can be affordable housing. My point is the number one spot right now in America for millennials is Bakersfield. They're not just going there; they're staying there. They are living there. Why, because two-by-fours in San Francisco cost the same in Bakersfield. The difference is, the property that you're going to build that house on in San Francisco or San Jose you start off spending $600,000 – $700,000 just for the property. In places like Bakersfield, Fresno and up in our neck of the woods, Yuba City, you start off by paying $40,000 for that lot. It seems like we must find the areas that are affordable. The equation starts with land prices.
Land Prices are Key
Land prices are certainly a big part of the equation and a lot of that is supply and demand amongst people on both sides of that deal are educated. This is not mom and dad buying land for a huge master-planned community. These are Pros on either side. The pros are willing to bet that this is a good price, or this is a fair price. As a result, you end up seeing the base so high because of the land price. Unfortunately, because of the high land price, it makes more "sense" for the builder to lean towards the luxury side. It will be expensive anyway, or you will end up paying a lot of money for a tiny condo or a low rise project.
It's one of the big issues when we talk about all our kids who don't want this or can't afford to live there.
High Expectations all Around
Finally, there seems to be a general disinterest amongst home buyers, and I'm talking about those who are buying a home for a home starter. It's what we would consider a starter home. It's that one-bedroom or two-bedroom condo or a small house on the wrong side of town which needs some TLC. Investors are taking those homes, while the current crop of first-time buyers want a slightly nicer home. Meaning, they want to skip that first level and go straight to that second home. The problem is that home is: 1, expensive and 2, unobtainable. So again, we have one of these great "a-ha" moments. If we build all these starter homes that people claim people want, the builders will tell you they are not sure there's any interest in someone building a community of one-bedroom condos for a homeowner.
Games Developers Play
The margins of profit in the new home industry are not as large as people think. If builders can make a larger profit on a luxury home opposed to affordable housing, then obviously that's what they're drawn to.
And to add another bit of California logic…
I'm a builder. I go to Neighborhood X. I propose a high-density, affordable first-time homebuyers project. Everyone says, oh no, "Traffic". "Safety". "Not in my neighborhood". Then the builder says, "How about on that same site we put a hundred luxury homes?" People usually say, well I really don't want homes but builders have property rights. "A couple of million-dollar homes can't hurt". So, neighbors say, "yes".

Jonathan Lansner, Business Columnist, Orange County Register
Not only do developers make more money, but it's easier to get a neighborhood to roll over and say, "Okay, fine build those luxury homes". Now developers don't need to build that high-density condo project. This way developers are motivated financially to build luxury homes because they can get it done.
I totally agree. We're talking to Jonathan Lansner from the Orange County Register on affordable housing. Thank you for joining us on AskTheContractors.com
Do you have a news tip for our Show Prep on AsktheContractors.com? Send us a comment on the home page.
---
Join our Home buyer's Workshop …For those looking to Buy and Sell

Come have Lunch and Learn from the Pros
Saturday, June 22, 2019
Noon – 2pm
North Ridge Country Club
Text the Word: "Workshop" and your email to 916-693-5224.
Or grab a copy of the Evite HERE
Get your Credit Score evaluated
Line up your Pre-Approval for a Home Loan
Start the process to find your Perfect Home with Myesha Perry.
We want to eliminate the fears of purchasing a new home. Home ownership is affordable.
In these workshops, we will explain the home-buying process for you. We are going to give you all the information and tools you need.
These are the details "from A-Z" on how to purchase a home. We'll hold your hand through the process because new homeowners can benefit from the information.
– Home Loan Lenders will be on site from Guild Mortgage.
– Credit Repair Specialists are available for you.
– Meet Todd Bird, Host of AskTheContractors.com
– Enjoy light snacks.
– Experience the grounds of North Ridge Country Club.
– Work with a team to help you get into your new home.
Text the Word: "Workshop" and your email to 916-693-5224.