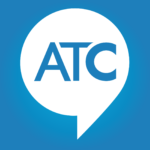 Welcome to Ask The Contractors. Your source for local Home Improvement Pros. I'm your host Todd.
We are advocates for your next Home Improvement project
It's your home. You're proud of it. Homes are kind of like a kid. You know how to maintain it. You've got to take care of it, and you certainly must love it. Your home has memories in it. You've raised your family and done so many good things in that home over the years. Take really good, good care of it because it's worth a lot more money now than it was when you originally bought it.
In the News…
Housing Affordability has improved in the second quarter. (2:00) The report determined affordability for average wage earners by calculating the amount of income needed to make a monthly payment.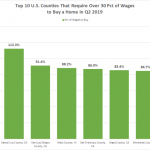 … Pending home sales were up in May. (3:30) This is a nationwide survey which is good news. The housing markets* still moving UP across the country.
*Sacramento came in 12th on the list of the nation's hottest markets. Sac was number 18 on the list in 2018 with a 10% listing price increase. So, if you bought your home a year ago, it's worth 10% more. That is good news for local homeowners.
This is really interesting… Homeowners 62 and older are seeing their housing wealth grow by $104 Billion in the past year. (5:00) That's because Senior housing values are at an all-time high.
"Grandpa and Grandma are becoming rich just by sitting in their homes and taking care of their home."
We talk a lot on this show; living longer in your home and being comfortable. If you want to live longer in your home you might want to go to my website and check out Adaptive Living Renovations for ideas that can help you stay comfortable in your home for a long, long time.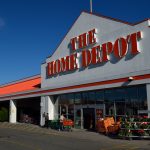 Here's one I like. (6:45) Home Depot founder will give away his billions. The co-founder of Home Depot says he's planning to give away nearly his entire fortune. Bernie Marcus has already donated about 2 billion dollars to more than 300 organizations worldwide. Well, bless his heart. We'll tell you more.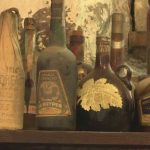 Lastly, I can relate to this story. Early-era wine discovered during renovation on a New Jersey home, some of it dating back to 1796. (8:15) During a recent renovation of a colonial-era home, employees discovered a forgotten cellar door.
I have a related story…
I grew up in the Curtis Park area. We bought a home that was built in 1919 through an estate sale. What's interesting is, my father was in the basement one day building some shelves for my mom. (10:00)
"He yanked on this cord, on the wall, underneath the stairwell, and by-golly, the wall collapsed with stairs going down underneath the basement."

I tell the rest of the story on the podcast.
It's very uncommon, but when it does happen it's exciting.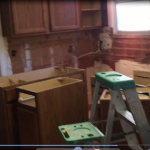 Next, we take you to the first phase of Alex's Kitchen and Bath Renovation. We will be tearing out cabinets, tiles, and beating down walls while describing the plans for a new kitchen and bath. (13:45)
---
Follow us on FACEBOOK / Ask The Contractors for contractor updates, podcast release dates, and show extras.
---
With the long days of summer, now is a good time to get outdoors and tackle some home projects.
You can look for damage and make any needed repairs, as well as prep your home and garden for the rest of the year. At (23:00) we offer you a simple home maintenance checklist. These are things you can do over the summer, and before the winter hits us.
Quick Summer Maintenance list
These are really simple. Like, inspect your driveway and sidewalks. Make sure you're getting good drainage.
Keep an eye out for termites.
Wash your windows.
Clean the gutters and downspouts.
Clean your fireplace.
Check Sprinklers and irrigation systems, and much more.
Before we end…
We answer a Question from a Listener…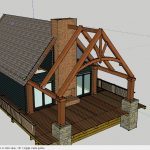 James is adding a large porch to the front of his home. (30:45) The home also features a large chimney at the front of the home. He's trying to take the ridgeline of the home out onto the patio. James wants to know, "How do I join the ridge beam into an existing structure where there's a brick chimney stack?"
If you have a question for me send it to askthecontractors.com. I want to answer your question. If I can't answer it, I'm going to go to my website and find one of my Trusted Pros to help me.
Folks, as always, this is where we cut through it all and nail things down.
Do you want to find some great contractors that can help you with your next project? These are businesses and contractors to get you through some of those things that you want to keep your house in really good shape. These are the people to help you do it. Go to AsktheContractors.com.
Request a bid from one of my Trusted Pros.
You can go to my FACEBOOK Page and find some great information that you can use in renovating your home. And by the way, if you have a question for me, send it to askthecontractors.com. I post all my questions there.
Stay tuned by subscribing to our podcast on iTunes, Google Play, The iHeartRadio app, Spotify, Stitcher and everywhere you get your podcasts.
We are Ask The Contractors. Your source for local Home Improvement Pros.
---
Do you have a news tip for our Show Prep on AsktheContractors.com? Send us a comment on the home page.
Recent Blog Posts