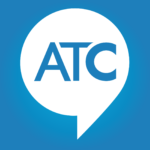 Welcome to AskTheContractors.com
Do you have a project going on at your home? This is where we cut through it all and nail things down. That's because we're your Source for Local Home Improvement Pros.
I've been a contractor well over 30 years. So if you need a contractor, you can request an estimate from some of our Trusted Pros on our website, AskTheContractors.com. In fact, these businesses are super, and they're actually on my job site.
Today we update you on The Alex job. We're following this job from start to finish.
Now, last time we talked we had rough electrical going in. We had rough plumbing being finished up; hardwood floors and the sheetrock has been completed. Meanwhile we're ready to paint.
This type of granite; it's just gorgeous.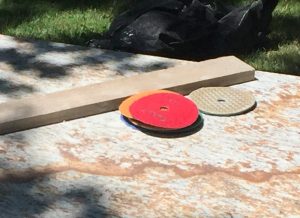 So today we are setting our Granite. This Granite almost looks like a river is running through. Also recessed sinks – under mount for some of you.
Yeah, but before we work on this project, we're going to be doing some news that affects the housing market.
Then I answer a question from a listener about her balcony addition options.
What's News…
Homeownership Rates remains Stable in 2018. (2:30) The first American homeownership program index found that affects an individual's opportunity to own a home. Moreover, the five states nationwide with the greatest year-over-year increase in the potential homeownership are:
Delaware
Washington DC
Tennessee
Wisconsin
and New Jersey
Surprisingly, the state with the greatest year-over-year decrease in potential homeownership demand: Idaho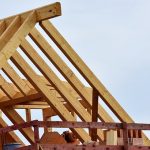 The Cost of Home Building Materials declined in June. (3:45) Here's another thing that can affect home building materials and that's what happens over in Iran. That's going to affect oil prices.
Pack your bags because this is where Millennials are moving in 2019. (4:30) Sacramento's not on the list of the top-25.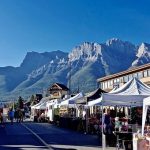 Also, I always like these kinds of stories. What Americans want in their dream neighborhood. (6:45) So, this is a list of what must be included in a dream neighborhood starting with a grocery store.
Therefore, these are all reports to help you take care of your home and build some equity in your home. That's going to make it a lot easier for the next step.
---
Use our Facebook page @askthecontractors.com and let us know how you feel about your dream home. What are your dream amenities for the home?
---
Above all, we're here to make sure you get the latest news on Home Trends. To prove it… A tiny house you can take for a spin. (10:33)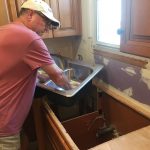 We're going to go to The Alex Project. This is a project we've been following for quite a while. (14:15) From start to finish. We had rough plumbing being finished up. We had hardwood floors going in, but now we're midway through. Sheetrock has been completed, and we're ready for paint in the kitchen and bathroom. Also, beautiful cabinets we being installed. Our hood is going in, so we have great ventilation when the range arrives.
"I've got to tell you that this project is rocking and rolling"

Host Todd Bird
Meanwhile, we are setting our Granite which is being fabricated in the front yard.
Then we're going to be talking about balconies.
It's our question of the week. (21:00)
Do you have a question for me? Send it to AskTheContractors.com. Firstly, Connect with us on Facebook. Secondly, go to our website. These are the people that have helped us become successful in the contracting business.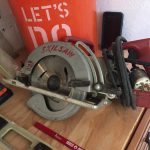 In fact, if you're starting a home project, or even thinking about a home improvement project, request an estimate from some of our Trusted Pros on our Directory of Contractors. We have Geremia Pools & Landscaping. Hydroblox Drainage Solutions. Prestige Flooring. CBS bonds and Insurance. Valley Solar. ToddCo Builders, and so much more. We're here to help you with our Trusted Contractors in the Sacramento area.
We have a great time. This is unlike any other show you'll ever want to listen to. We are here where the real deal.
Do you have a question for Ask The Contractors? Then send it to AskTheContractors.com and we will explore that question together
I'm going to tell, you check us out on AskTheContractors.com. In other words, we're here for you.
Thank you to Dr. Design & Remodel
Rustic Brick and Fireplace, and so many more.
Like us on Facebook. @Ask The Contractors
Remember, Subscribe to a podcast for a show on demand. iTunes, Google Play, The iHeartRadio app., Spotify, Stitcher and everywhere you get your podcasts.
Become a Sponsor: you can join our website. Connect with me and you'll be another soldier in our Army of Contractors who're there to help homeowners remodel their home. We are AskTheContractors.com.
Always remember, We are your source for local Home Improvement Pros getting that job done and done right the first time.
---
Do you have a news tip for our Show Prep on AsktheContractors.com? Send us a comment on the home page.
Recent Podcasts