Single people are growing in importance in the housing market, so SmartAsset set out to find the places to which they gravitate.
Here's what it found:
Higher incomes at the top. Singles with median incomes are much higher in the top 10 cities than in the bottom 10. That could be because Incomes in the top 10 cities average about $75,800, while incomes in the bottom 10 average about $57,300.
High housing costs and high homeownership rates. Singles are most likely to average the high monthly housing costs in large US cities ($1,400). This is higher than the figure for average monthly housing costs in smaller cities ($1,200).
Arizona is a top state for single homeownership. It has a lot of retired homeowners as well. Arizona has three cities in the top 10, and a fourth in the top 15 cities.
The Full Top-25 List: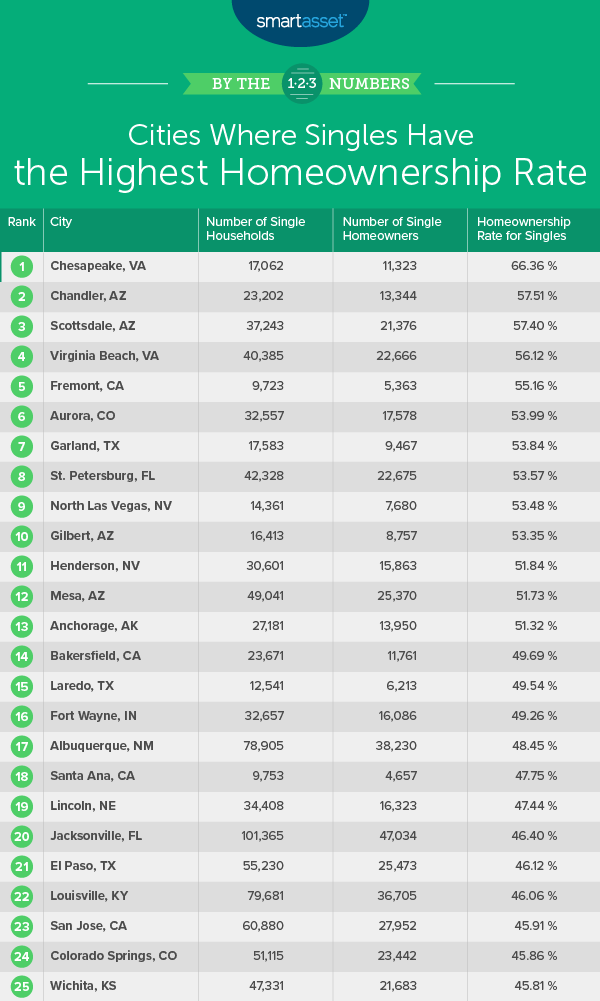 Show Prep Source:
https://smartasset.com/mortgage/singles-homeownership-rate-2019
---
Most Recent Show Prep Articles: