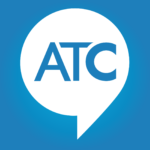 Question from "Ted" – in Sacramento

Our Landscaper is very "casual" with his business practice. There's no actual contract. He has nothing really in print except hand-drawn diagrams with a few details, including his price.

He's asked us to provide him with a check for $700 to buy supplies, and then we'll schedule the work.

This is the Question:

– We've never run into this before, and just need to ask if this is something we need to worry about?
– What would you recommend we do?
To help me answer this question, I have the homeowner Ted.
[Click to follow along with the Transcript]
I understand it's a tile patio that we're doing.
Todd: In the world of Contracting, you want to always be careful when people ask for money upfront. You want to ask, "Where's it going to go?
Ted: That is correct.
Todd: Tell me about the tile project itself.
Ted: It's the porch in front of the patio, which is about 125 square feet, and the entryway right from the front door which is about 25 square feet.
Todd: OK, not a big project. And what is the total amount of the project itself?
Ted: Almost $1,800.
Todd: So, my understanding is your contractor wants $700 upfront to buy the material. Here's what I would do, Ted. This is something I do for my subcontractors because they need money upfront to get going, usually to buy the materials.
I have them break the amount out of the contract that's for the materials. In this case, $700, and then I write a check directly to the supplier. That avoids having any type of liens on your property, and it's probably the smart thing to do in this case. Find out who the tile supplier is and write the check directly to them. That gives you a safeguard to protect yourself.
Ted: That sounds like a reasonable thing to do. We can follow that.
"Break the amount for Supplies out of the contract that's for the materials. In this case, $700, and then I write a check directly to the supplier"

Ask The Contractors host, Todd Bird
Todd: Then, of course, as he is doing the work there might be a progress payment. Your contractor might get half the job done and need X amount of dollars. That's not uncommon. But you'll know the job is progressively moving along. In this case, it sounds like he said, "at the end pay me the balance", and he'll be on his way. This way you're going to be able to see the quality of work. Feel it. Touch it. Roll around on it. Enjoy your new floor, and then go ahead and give him a check upon your satisfaction.
Ted: I like that.
Let me ask you a couple questions now…
Todd: First, what process did you go in selecting from several bids? Second, what was your process on selecting the Tile Setter for your patio?
Ted: We have been having a lot of work done on the house. We looked at this patio area, which looked bleak compared to the other parts of the house. We decided we needed to do something with that. My son, who is a civil engineer said, "you should have tile laid on top of it". So we thought, that was a really good idea. We could put some tile down and get some Adirondack chairs. It would be a very pleasant area because there's a big shade tree next to the patio. So we started looking around and we called one guy who wanted to put pavers in. The price was much more than we wanted to spend. That's when we looked around to get a second bid.
Martine came out and he gave us 3 – 4 different tile samples, and some suggestions on how to lay them out. We then took a week to think about it before we called him back and finalized our plan.
Todd: What I like about what you just said, Ted is you did not rush into this. You really put some thought into it. I tell homeowners don't rush into a project. Take your time and acclimate into what you're doing.
Now, my curiosity has gotten me here. You said you've been doing lots of projects on your home.
What are the other things are you doing around your home?
Ted: We've had it painted. We got some other things like cabinets redone. We're starting through a long list. The painting was the first one.
Todd: So, you painted. Your cabinets are going in. It sounds like you're into a big project there at the house.
Ted: We got the house paid off, so we're fixing it up.
Todd: You've been a joy to talk to. Thanks for being on AskTheContractors.com. I really appreciate it and good luck on your project.
Do you have a Question for the Contractors?
Is something strange going on around your home? Or, maybe you just don't know which direction to go…


Send me your questions for AskTheContractors.com. I'd like to answer it right here on the air. We'll help you get through your next project.
---
Recent Questions from our Listeners: