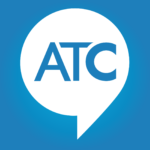 You've been through the rainy season. That's when the leaves fall from the trees, streets get messy, and the water starts to puddle in the low spots on the lawn. This is particularly true in the Sacramento Valley because we're nearly living at sea level. Well, what do you do about the standing water in your yard? In this Ask The Contractors podcast Todd Bird introduces us to a revolutionary new drainage solution that takes the place of the French Drain. It's called HydroBlox and installer Pete Popcke from Drainage Technology Solutions explains how HydroBlox works and why it's better than digging. Best of all, this simple drainage solution will help you save money on materials and labor.
Imagine a channel twelve-inches underground that allows water to move from the area using surface tension. This porous, high-strength plastic channel can redirect water away from pooling problems by providing the path of least resistance. These recycled plastic planks will take the place of gravel and deep trenches. Just butt them against each other to fill the channel and direct the water out to the storm drains. Todd also discovers that you don't need a slope to solve your drainage problems. HydroBlox is covered by turf so they're invisible and effective.
You have to hear this for yourself because HydroBlox also manages water under Paver Stones and behind retaining walls. And when you send storm water through a stack of HydroBlox planks, water filtration is possible. Host Todd Bird touches on all of these uses and more. Contact Pete and his team for more information on this revolutionary product.
Send us your comment. Do you have a question for any of our Ask the Contractor Pros? We want to hear from you. Drop us a line below to have your question answered on the air.
Subscribe to the podcasts of AsktheContractors.com through itunes for IOS, Google Play for Android or Stitcher Podcasts to have them downloaded to your computer.