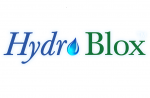 Our drainage solution is proprietary and is the result of years of Research and Development. Our team of construction and engineering professionals has extensively tested our products. A third party, accredited laboratory testing and years of residential and commercial applications have validated the HydroBlox solution.
Key attributes:
It's faster, easier to install, requiring a fraction of time vs. old methods.
There's far less property disruption. That means no heavy equipment, gravel, or big trenches required.
HydroBlox has less cost. Material costs + labor costs = much lower expense.
Our solution requires no maintenance. And its made from 100% recycled plastic, and it does not deteriorate.
Hydroblox does not require slope

. A slope is nice to have for conveyance applications but, unlike French Drain methods, a slope is not needed.
HyrdoBlox is environmentally friendly! 100% recycled plastic.
Send Message to listing owner