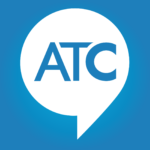 Do you need to have a project started around your home?
We're your source for local Home Improvement Pros in Northern California.
I see more and more people are starting to renovate their homes. They know they need to update that flooring. It's probably way behind the times. Or the bathroom was built in the fifties and sixties. In fact, the Alex job that we will take you on today, her bathroom was almost 70 years old. Her kitchen was renovated 20-30 years ago but still, that's 25-30 years old.
I can't tell you how happy you will feel after freshening up your home. And by the way, that doesn't mean you have to completely re-do the kitchen. You can update your appliances only. Consider simply upgrading the hardware or painting the cabinets. That's very common. You will get a fresh, new look.
This doesn't mean you just slap something together.
"When you do your project, start with a permit and a set of plans. Pick the right contractor, they will have the subs, and you'll be on your way."

Todd Bird, Host of Ask The Contractors
This is where we cut through it all and nail things down. I'm your host Todd Bird.
We always start with the News…
There are some very interesting things going on out there for homeowners.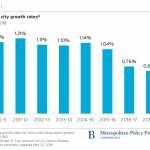 American suburbs add a new generation of residents. (2:15) That's because the biggest cities in the U.S. are experiencing slower growth with young people being priced out.
During the first five months of the year, construction spending amounted to almost $5 billion. Well, this month, construction spending dipped slightly, nationwide. (4:15) We cite three reasons.
I've been wanting to get to this report. Bend neighbors say 'no' to sidewalks. (5:45) Residents in Bend, Oregon say they don't want sidewalks in their neighborhood and they're fighting to keep them out.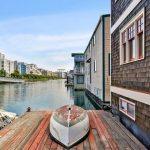 I find this fascinating. (8:15) A rare floating home in San Francisco is for sale and listed at $1.8 million. The best part, it's located in a tiny body of water called "McCovey Cove". Yep, right next to Giants stadium.
If you are looking to finance a conventional or non-conventional home, or you need to refinance, call Troy Bird. Guild Mortgage. 916-977-1234. We call Troy for all of our home loans.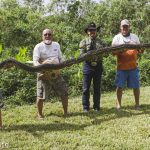 This news report gives me the heebie-jeebies. I'm looking underneath my bed tonight before I hit the sack. Not that I'm afraid of monsters; I fear snakes. Especially a 16-foot python found nesting under a home in Florida with 50 eggs! (10:15)
Go to the @AskTheContractors FACEBOOK Page and you'll see the pictures, and so much more on this story.
The Alex Project: Flooring Install
We want to give you the best information possible. So we are giving you an update on The Alex Project. (14:15) We just got all of our rough electric in the new kitchen. We have all the rough plumbing inside the bathroom done. The new tub has been set. Next, we're waiting for cabinets which should be coming in about a week and a half. Come along for a tour inside.
Meanwhile, we have an inspection on this project coming up, so we'll tell you more about this new kitchen and bathroom renovation.
We have a Question This Week from Josh in Land Park.
Josh has a question because his door is misbehaving. (26:45) "I have an interior door that separates the kitchen from the laundry room. We would like to keep the door open, but it keeps swinging closed. How do I keep my interior door from closing by itself?"
Do you have anything else going on around your house? Of course, you do.
So, let's talk about ROI.
It's important to get a good return on your home improvement Investments. Don't just slap some paint on the wall and think the house is worth more. That's not going to do it.
Every year Remodeling Magazine releases its Cost versus Value report in an in-depth look at the return on investment on the most common remodeling projects across the country. (30:15) We tell you the best projects on your home to do that you can get the best return on your investment?
Before you plan your next Home Improvement…
These are the projects that will bring you the best return on your money.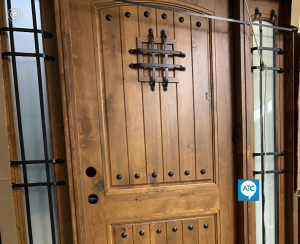 Backyard Patio
Bath Addition
Kitchen Update with Appliances
Entry Door Replacement
Bathroom Remodel
Deck Addition
Room Additions
Do you have a project you are considering? You can request an estimate from one of our Trusted Pros. I've vetted these Pros and work with them personally. Great contractors like Reeves Construction, Select Environmental, CBS Bonds and Insurance Services, DR Design & Remodel, Superior Shower Doors, Rustic Brick & Fireplace, Bird Bath & Kitchens, Real Estate Agent, Myesha Perry and so many more. You can also find me. Toddco Builders for your next kitchen, bath or room addition. We're in the Directory of Contractors at askthecontractors.com.
Do you have a question for us? Send it from the homepage. I'm going to answer those right here on the show.
Like us on Facebook. @Ask The Contractors.
Subscribe to our podcast to follow the show On Demand. iTunes, Google Play, the iHeartRadio app, Spotify, Stitcher, and everywhere you get your podcasts.
We are your source for local Home Improvement Pros.
---
Do you have a news tip for our Show Prep on AsktheContractors.com? Send us a comment on the home page.
Recent Blog Posts: