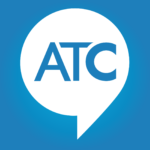 Yes, home renovations can be stressful. I want you to maintain your relationship with your family and loved ones while you're renovating your home because it can be stressful. There's dust. There're people in your home that you just met. There is contractor cleavage, for crying out loud. All these things are going on in your home. Your life is disrupted, and you're going to be happy when it's over. That's because you're going to have a brand-new project; maybe a new kitchen, or a new bath.
"You're going through the eye of the needle. It's not fun."

Host, Todd Bird
Here's what I've learned over the course of my 40 years to make your home renovation project less stressful.
Move Out
First, if it's a huge project, go get an apartment. Make it an adventure for you and your kids. Go rent a 2 or 3 bedroom condo or an apartment. You can get into a month-to-month lease.
You want to make your family comfortable. If your family is not comfortable, then it's really miserable. Get away from the project so you're not there stressing out every day looking at what's happening.
Plan your Budget Well
Get a good set of plans. A good set of plans. What can you do with those? You can get a good budget together. It's worth paying the money to get a good set of plans.
No Changes
You do not want to get into a remodel and make changes. When you change something, it ends up affecting six other contractors who are working on your home.
Have a Reasonable Time-line
If you think it's a 6-month project, add a month to your schedule. There's going to be rain delays. There's going to be a subcontractor delays; it happens. You want to get it as close as possible but be reasonable with your time frame for getting that project done.
Do you have a news tip for our Show Prep on AsktheContractors.com? Send us a comment on the home page.