For Video: Click Todd Bird below
Too much Rock & Roll.
But that's us!
What're you going to do??
We were 'blocked for rockin' out to AC/DC in the kitchen.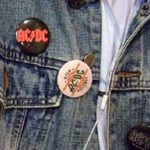 We're fine tho' because our lesson has been learned. Next time we'll Turn It Down before we post to our Youtube Channel. We don't want to be blocked again.
Our point was…
The average American kitchen renovation costs $27,000.
Here's the original post.
---
It makes sense. Kitchens are the center of your home. So that's why it's probably your most cherished room in the house.
Let's check things out, all right?
We are in a high-end kitchen, and you can see how kitchens can be so expensive to remodel. They feature everything from built-in freezers, walk-in pantries, deep sinks, range tops, hot water systems, granite, hardware.
"It costs a lot of money to redo your kitchen. Think about it."

Host, Todd Bird
You should not be surprised to know that an average American kitchen costs $27,000 to renovate.
Sure, you have the two-by-fours and the sheetrock; updated plumbing, new electrical, cabinetry, sleek tile back-splashes, and extra accessories. But, you also have custom cabinetry. That's going to be a huge expense.  Add countertops, built-in appliances, a stove, microwave ovens, and the hood. All these things are important to consider your cost as well.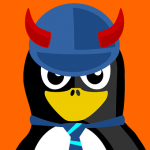 When you're getting ready to renovate a kitchen, it's all here. So, before you redo your kitchen, make sure that you have a budget in place. The budget is the most important part of your remodel. Call one of my contractors for the help you need to create the perfect project.
Hopefully, we won't be blocked again and this article drifts off beyond the internet ether.
---
Find More ATC Articles: