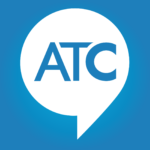 Question from Julie in Sacramento

We have a 1927 home. It had original hardwood which was placed over (1 x 6in.) planks. We have since removed the original hardwood. We repaired our 1×6 planks, and now we're putting in 5/8 CDX plywood subfloor over our 1×6 planks. Over the plywood, we'll put new engineered hardwood.

Two Questions:

– Do we need to be concerned with plywood going in the opposite direction of our planks?
– Does it matter if we have floor joists, planks, then plywood?

I love the questions that everyone sends me. I get so many of them and I have to decide which one to use. This week, I picked this from Julie in Sacramento.
[Click to follow along with the Transcript]
Let's take the first question
Todd Bird: What direction the plywood goes, if it goes cross-ways with the planks, that's actually good. It will give you more sheer value in a home that was built in 1927. An old house like yours does not have the sheer that a new house would have. That's probably a good thing. Plus it's giving you a nice, clean surface. So the direction of that plywood; I don't think it's going to make a difference.
Does it matter if we continue to use the floor joists, planks, then plywood?
I think you're okay to lay down plywood. You want to get down to as much of the original floor as possible. Which it appears you've done. Remember, you're going to have to cut all your doors. Your doors are going to be dragging on that new hardwood, so you're going to have to adjust your door heights. Other than that, you should be all set.
Julie, here's another thing you want to be cautious of with the plywood. Make sure, when those seams come together, that you use a product like fix-all or some type of wood filler. That wood is going to expand and contract. You want to make sure that the seams where the plywood comes together are properly caulked and filled, so the seams don't show through your flooring product.
Engineered hardwood is pretty thick. You're not going to have that problem, but it's good to see all those seams coming together. It's especially true if you're thinking of putting Linoleum down on top of your plywood. That's when those seams are going to be exposed.
Now is a good time to add Insulation
Finally, Julie, go to your sub-area. Make sure there's insulation underneath your sub-area. This is a subfloor because you're using wood planks. In between your joisting, underneath your subfloor, it's a good time to think about putting insulation in there.
"Insulation will keep your floor warmer and keep your home warmer.

Todd Bird, Host, Ask The Contractors
Adding insulation will also protect those floors from expanding and contracting.
One last thing..
You might want to ask the installer, "Are you gluing this floor down? Is it a floating floor?" I've been finding that engineered hardwood is better when you glue it down.
I hope that answers your question, Julie.
---
Ask me your home renovation and home remodeling question from the link on the home-page at AskTheContractors.com

We answer your questions right here on the show

You can find qualified contractors for this project / and others in the Directory at AskTheContractors.com.  Request a bid from our Trusted Home Improvement Pros.