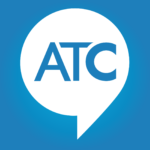 The lines have been blurred between what's indoor-only and what you can use outside. Thanks to tips from our Trusted Pro, Kerrie Kelly, Zillow's design expert and founder of Kerrie Kelly Design Lab, we have…
Outdoor Trends for Summer 2019
This Summer, Metal accents, Woven threads, and Corduroy-type upholstery are being mixed together in new ways for your outdoor area. Chandeliers, soft rugs, and cozy floor cushions are popular outside.
Simple retro furniture will make your patio pop
Kerri Kelly suggests you keep it simple… line up the lounge chairs and comfortable seats around accent tables to impress this summer.
Outdoor kitchens and fire pits continue to be popular in California. Besides adding a nice feel.
"Home listings mentioning outdoor kitchens and outdoor fireplaces sold for significantly more than expected."

Kerri Kelly, Kerri Kelly Design Labs
Bright colors of citrus, oranges, pinks and reds that define your fabrics are trending in 2019. Or, choose from outdoor-safe velvets and leathers for a cozy feel.
Don't forget to brighten up your space with solar-powered LED accents that light the way.
In the yard, use eco-friendly landscaping and lighting that's easy to install and look great at any budget.
Another seller's bonus: Home listings mentioning outdoor lighting selling for 19% more than expected.
---
Which Trends are OUT in 2019?
Matching patterns are passé
Mix and match is the way to go when you're setting is curated from the best accessories. Make your outdoor space your own by showing your individualism and style.
"Do you own a patio set? Don' toss it out! Add mix and match multi-patterned cozy-outdoor throw pillows. And you can fix it by incorporating a rustic coffee table and a vintage side table."

Todd Bird, Host of Ask The Contractors
Rustic Farmhouse is out to Pasture
Old-aged recycled wood furnishings and industrial chairs are out in 2019. Swap it out for teak and aluminum. Transform your existing barn wood table and give it a coat of bright paint of complementary colors.
---
Recent ATC Blog Posts: