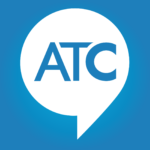 It's the heat of Summer and Todd Bird has some tips for you to stay cool, relaxed and comfortable. First, we want you to keep the air conditioner running with Authority Heating & Air Conditioning. They have their $49 Summer Tune Up Special when you tell then Ask The Contractors sent you. Then, we want you to relax because the housing market is showing signs of cracking, but that's OK because you're a happy home owner. Finally, we want you to be comfortable knowing Ask The Contractors is here for you.
Did you know that the Home Depot and Lowes are considered good investments right now? In this episode we explain how the big retailers appear to be positioned nicely to compete against the online marketplace. We dive into the latest housing numbers and what those home sales numbers mean for the renovation industry. Good thing you are not one of the Property Brothers. They withdrew from a remodeling project because their project was sinking into a former landfill. We have the story coming up in the news segment.
At 15 minutes into the segment, Todd answers a question from our home owners about avoiding complications from going over budget on their remodel. How do you make sure your renovation budget is big enough? It's a tough question because there are so many variables when planning a home renovation project, but we have the tips for you to succeed.
We close the show with pure information when you're looking for some simple home improvement projects to do in one day. It means a quick trip around the yard with a few basic tools. When you do these projects you'll feel good about your home, and yourself. It's the best way to add value and comfort to your home. Stay with us for quality tips from Ask The Contractors radio show and website when we feature the renovation pros that we endorse and trust.
Do you have a question for any of our Ask the Contractors Pros? Send us your comment. We want to hear from you. Drop us a line below to have your question answered on the air. Sundays at 1pm on Talk 650 KSTE in Sacramento.
Subscribe to the podcast of AsktheContractors.com at itunes for IOS, Google Play for Android and Stitcher Podcasts have it downloaded to your computer for you.