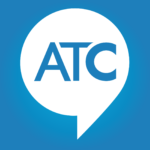 Todd's back with a new episode of the best news and notes, tricks, shortcuts, and life hacks you should know. In the news we'll hear:
Mortgage Rates are going up. As a result, there are many, many, many ramifications with a housing market that is already struggling with tight inventory and rising building costs. We want to know if rates over 5% will stall a flattening market? Troy Bird is a Senior Loan Officer with Guild Mortgage Sacramento. He says, "no"… for good reason. Jump to 10 minutes in and decide if you agree. And then we get Todd Bird's best tips to build equity.
We love answering questions from our home-owing listeners. Al from Elk Grove wants to replace his rural, circular driveway with concrete or brick pavers, but with one?? So we have our good friends at Black Diamond Paver Stones and Landscaping on to answer the question because Black Diamond does hundreds of outdoor stone and hard-scape structures a year across NorCal. Thanks, Peter! – at 20 minutes in. Lastly, Todd helps you prepare a checklist to remodel your kitchen.
Do you have a question for any of our Ask the Contractor Pros? We want to hear from you so drop us a line below to have your question answered on the air.
Use Todd Bird's recommended, locally screened contractors for your next home renovation, remodeling, or service jobs.
Subscribe to the podcasts of AsktheContractors.com through iTunes for IOS, Google Play for Android or Stitcher Podcasts to have them downloaded to your computer.