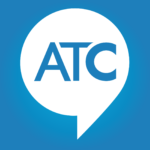 Fall is right around the corner and that means now is the best time to start those home renovation projects before Winter hits.
In this episode Todd Bird takes a close look at the California housing climate compared to 2017 with a focus on the amount of Equity local home owners are sitting on. It's at least 50% equity in some cases, and these West Coast cities are leading the way. We'll tell you more. Price growth for Luxury homes is still climbing but not as quickly as last year. Is that something to be concerned about if you are looking to remodel? The experts say, no. But first, home remodeling trends continue upwards proven by Home Depot's stock surging during the second quarter of 2018. We want to know if the lack of construction labor will hurt the home renovation industry.
In the 2nd half of the podcast Todd Bird heads to the website to answer a question from our listeners. This week Steve from Elk Grove wants to know the pros and cons of the different types of video systems for his planned Home Theater room renovation. Should he install a Classic Big Screen, a Projection system, or a high-end Video Wall? Now we all want to know so we've invited Rich O'Donnell from Specialized Audio & Video to help us decide.
Then we started talking… which long-time features of the kitchen are falling out of favor? You many or may not agree until you hear our argument for & against these favorites:
Raised Panel Cabinets
Granite Countertops
TVs in the Kitchen
This is why we call it our Tip for you to learn, and Tricks for you to get it right when you renovate. Coming up on this edition of the ATC podcast.
Do you have a question for any of our Ask the Contractors Trusted Pros? Send us your comment. We want to hear from you. Drop us a line below to have your question answered on the air. Sundays at 1pm on Talk 650 KSTE in Sacramento.
Subscribe to the podcast of AsktheContractors.com at itunes for IOS, Google Play for Android and Stitcher Podcasts so you can have it downloaded to your device for you.