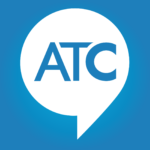 Click the link for more information: More and more small-to-medium sized businesses are run by families. The Cherry Home Improvement company is the same way. They have nearly 40 years of experience retrofitting all types of windows and doors.
Did you hear their interview on AskTheContractor.com this Sunday? They bust the myth of triple pane windows and set us straight on the best replacement windows for your geographical area. Don't forget to contact them for $100 off a window package when you brag about hearing them on Askthecontractors.com. They're local, honest, and fully endorsed by host Todd Bird and Ask The Contractors.
Join us! Sunday at 1pm on Talk 650 KSTE, Sacramento, the iheartradio app, and always online at askthecontractors.com
Do you have a question for Todd Bird? Leave us a message below.