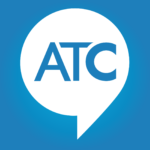 Summer is upon us and everyone is gearing up for their home improvement project. Do you have all the tools you need to complete your remodeling job? Host Todd Bird and AskTheContractors are here to help. We share news of millennials spending a lot on rent before purchasing; The aging first-time buyer is missing out on building equity through home improvements; Location matters when settling into your long-term home. It's all part of the "new normal" we see in the home improvement industry and the property valuation that's offering the best opportunity to increase your wealth with upgrades to your property.
Did you know that we love to take your questions? This week we received a question from Stamford in Lincoln. He wants to know about Jumbo Loans so we brought on Margeate Work with Guild Mortgage to help answer. It turns out Jumbo loans are more approachable than ever before. Send us your question and we will answer it on the air, and then post it to AskTheContractors.com
Then we talk to the owner of Flapjacks Diner. He had a tragic fire on his business property and admits he made it worse with by hiring the wrong people. Don't get caught in the same situation. We want you to get the right people for the job because it will save you time, money, and heart-ache when your home improvement project is done right the first time.
Send us your comment. Do you have a question for any of our Ask the Contractor Pros? We want to hear from you. Drop us a line below to have your question answered on the air.
Subscribe to the podcast of AsktheContractors.com at itunes for IOS, Google Play for Android and Stitcher Podcasts have it downloaded to your computer for you.