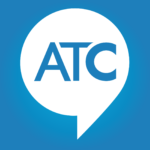 Are you looking to sell your home in the Northern California? RE/MAX Performance covers your neighborhood. Specializing in the foothills and Sacramento area, John Renwich and his team of experienced agents will guide you through the home buying process until the close of sale.
If you are looking to move, take advantage of this seller's market. Today's prices allow you to recover fully from the 2008 adjustment of the housing market. If you are looking to buy right now, John's associated mortgage brokers and agents will help you lock in some of the most competitive financing rates available. Now is the time to buy into Northern California's strong jobs market and some great schools in our area. Work with a team you can trust. The RE/MAX Performance team.
It's true. Call John Renwick at RE/MAX Performance at 530-477-0711. Or send John a message in the link below.
Join us! Sunday at 1pm on Talk 650 KSTE, Sacramento, the iheartradio app, and always online at askthecontractors.com 
Do you have a question for Todd Bird? Leave us a message below.