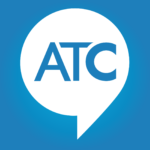 New kitchen cabinets really make your home pop and Platinum Construction & Development specializes in just that. When your home gets a remodel you want to improve the functionality the best way you can. On this podcast you will learn how to upgrade your favorite rooms with space planning and the beautiful look of hand-crafted cabinets and case work from Platinum Construction & Development. Jason Newberry and his team takes great pride in giving you the look and feel you want in custom carpentry. Not only that, right now is the perfect time to learn how you can get a free initial design consultation. Just contact Jason today using the form below.
More than creating beautiful cabinets for your kitchen, bathroom, or garage, Platinum Construction & Development tells host Todd Bird about their full home renovations. Tear down that old room and make way for an updated look. Do you want a fresh washroom or a modern family room to showcase your home? Jason can do that too. They are a general contractor who loves working on remodeling projects for Sacramento home owners. You will enjoy the story they tell about how Platinum Construction & Development got started in the business. They are local and connected to our community so whether you need help with your home or business, Platinum Construction & Development has 30 years of experience behind them.
Send us your comment. Do you have a question for any of our Ask the Contractor Pros? We want to hear from you. Drop us a line below to have your question answered on the air by host Todd Bird.
Subscribe to the podcast of AsktheContractors.com at itunes for IOS, Google Play for Android and Stitcher Podcasts have it downloaded to your computer for you.