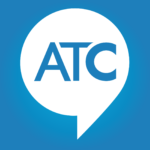 Home is where the heart is but did your home survive the winter months in good shape? Does it need a new coat of paint or attention to dry rot? Paul Reeves of Reeves Construction is here to help. Paul says the Summer is the best time to winterized your house because everything is dry and accessible. These are things we can do right now to add long-term value to your home.
So you're ready to tackle your home improvement projects. Well, how do you prepare and prioritize your needs? Paul Reeves suggests you make a list. Decide, what is the end goal? Are you selling? Are you re-arranging your space? Its important to have your plans, your financing, and your mind in order to make the renovation go smoothly. Send Paul Reeves a note in the comments below to connect with Reeves Construction.
Another renovation project to consider, aging in place. That allows you to stay in your house into your golden years. Host Todd Bird and Paul Reeves discuss the minor changes you can make to add quality of life while we grow old together.
Send us your comment. Do you have a question for any of our Ask the Contractor Pros? We want to hear from you. Drop us a line below to have your question answered on the air.
Subscribe to the podcast of AsktheContractors.com at itunes for IOS, Google Play for Android and Stitcher Podcasts have it downloaded to your computer for you.