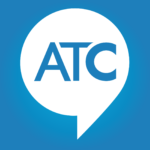 We're nearing the end of Summer. Fall is almost here. Just now, you remember you've been thinking about sprucing up your home, but you've been busy. Even though we have a lot going on that doesn't mean it takes a lot of work to maintain your home. Paul Reeves Construction can help to make your home improvement and home renovation repairs easy and fun. As a result it's possible for you to imagine the home of your dreams.
Maybe you need new home and garage siding, or just some simple dry-rot repaired before the rainy season. Your perfect project could even be that new deck and patio to enjoy the winter out in the California room. Todd Bird is your host of the AskTheContractors.com radio show and website. He welcomes Paul Reeves to help you plan for your inevitable home maintenance project. Paul Reeves has nearly 40 years of experience rebuilding the area's best residential and commercial remodels.
But how important is it to get a valid building permit? Both Paul Reeves and Todd Bird agree it's the best way to protect yourself from many construction flaws and liabilities. As the homeowner you need to know that your home will be rebuild with honesty, integrity, experience, and quality workmanship that a valid civil building permit will give you. These are the guiding principles of Paul Reeves Construction, this show, Todd's Trusted Pros and our endorsed local contractors on AskTheContractors.com
Enjoy our August interview.
Do you have a question for any of our Ask the Contractors Trusted Pros? Send us your comment. We want to hear from you. Drop us a line below to have your question answered on the air. Sundays at 1pm on Talk 650 KSTE in Sacramento.
Subscribe to the podcast of AsktheContractors.com at itunes for IOS, Google Play for Android and Stitcher Podcasts so you can have it downloaded to your device for you.