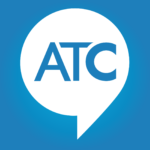 We want to introduce you to Mathews & Co Realty Group because it's a competitive housing market out there. You need someone on your side that you can trust. Myesha Perry and Keisha Mathews are the local real estate agents who will help you gain that edge. They use their market knowledge, professional integrity, and outstanding customer service to get you the home of your dreams. We recommend you call them today so you can discover the best options for you.
In this episode, host Todd Bird examines the initial steps in the home buying process. Myesha Perry and Keisha Mathews tell us how their team of professionals will help you get pre-qualified first. They work together to understand your needs while you are looking for a new home. Above all, Myesha and Keisha explain how they show you only the properties that fit your lifestyle and your budget. We know buying a home is a big decision but it's important to move fast to remain competitive.
Do you need special financing? We talk about the different loan options that Mathews & Co Realty Group can offer you. Some loan packages are designed to get you into a new home for as little as 10% down. It's all part of the velvet glove treatment that comes with working with Myesha and Keisha at Mathews & Co Realty Group.
Whether you want to upgrade from simple living or downsize in a new era, Myesha Perry & Keisha Mathews will find the right house for you. Give them a call. They can help you determine the value of your home and get the most bang for your buck if you're buying or selling today.
Do you have a question for any of our Ask the Contractors Trusted Pros? Send us your comment. We want to hear from you. Drop us a line below to have your question answered on the air. Sundays at 1pm on Talk 650 KSTE in Sacramento.
Subscribe to the podcast of AsktheContractors.com at itunes for IOS, Google Play for Android and Stitcher Podcasts so you can have it downloaded to your device for you.