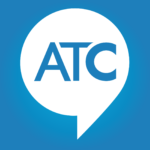 The Sacramento sun is getting hot this summer. We talk about the best Heating and Air Conditioning systems on the market. The importance of well-trained service technicians, and the benefits of working with a family-run company with one of our trusted pros, Dave Campbell.
The best way to combat the heat is by keeping your HVAC system tuned up and ready to work. Our friends at Authority Heating and Air Conditioning can do that for you by offering a super special this summer. The $49 Summer Tune-up Special. It's the best deal around. And what if you need to replace your aging unit as opposed to fixing it? Authority Heating and Air Conditioning can help with that too. Ask them about their 5% off discount on a full system installation replacement from their extensive list of top quality HVAC brands. Todd Bird and Ask the Contractors fully endorse the Authority Heat & Air Conditioning. You will love them too.
Call Dave at 916-474-9916 for a job done right.
Join us! Sunday at 1pm on Talk 650 KSTE, Sacramento, the iheartradio app, and always online at askthecontractors.com
Do you have a question for Todd Bird? Leave us a message below.