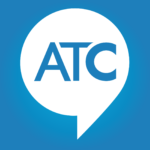 This is the perfect time to buy homes. This one has amazing views, a Neo-classic charm and a comfortable, rural feel. Agent Myesha Perry from Mathew & Co. Realty Group shows us a mid-century modern home. It sits at the top cliffs above the San Juan rapids and features a straight-on panorama of the American River. It's a million dollar perch for a priceless lifestyle.
Whether you want to upgrade from simple living or downsize in a new era, Myesha Perry can find the right house for you. Give her a call. She will help you determine the value of your home. Myesha will help you get the most value if you're buying or selling.
You can reach Myesha Perry right now at 916-693-6224. Or send Myesha a message in the link below.
Join us! Sunday at 1pm on Talk 650 KSTE, Sacramento, the iheartradio app, and always online at askthecontractors.com 
Do you have a question for Todd Bird? Leave us a message below.