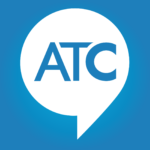 It's Summer in California and everything is fine because we're ready to do some remodeling. While home prices are rising, now is the time to build equity and increase the value of your home. Little projects will help you do that. For that reason new painting, siding or other design elements can keep your house freshly updated and ready to impress.
In this episode Host Todd Bird shares the news of bad contractors busted for ripping people off. We like that. You know Todd always says to make sure you hire a contractor with insurance and an active license. We also look at the importance of keeping your home secure when renovating your property. Plus, Terra Cotta is a hot design trend again so our friends at Waldo Bowers encourage using the large orange tile flooring for an earthy, comfortable southwestern feel.
We answer your listener questions about water-saving faucets and have a bonus question about re-roofing one of Sacramento's iconic, Mid-Century Modern homes with flat roofs. How do we insulate a low-slope cathedral roof and what is the best material to use? Carlos Flores, one of The Flat Roof Specialists provides the answers 15 minutes into the recording.
Finally, speaking of bad contractors, there are bad home-owners out there too. You know who you are. We close with a story from Todd about some of the naughty things he's seen homeowners do to cheat, manipulate, and steal money from unlicensed Contractors. Todd calls you out if you're treating others this way…. stay with us. We are Ask The Contractors radio show and website.
Do you have a question for any of our Ask the Contractors Pros? Send us your comment. We want to hear from you. Drop us a line below to have your question answered on the air. Sundays at 1pm on Talk 650 KSTE in Sacramento.
Also subscribe to the podcast of AsktheContractors.com at itunes for IOS, Google Play for Android and Stitcher Podcasts have it downloaded to your computer for you.