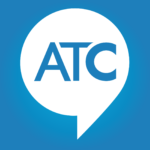 Just in time for Summer, Todd Bird has a new set of Tips and Tricks to add value to your Home through renovation. From safety around your home, to remembering Dad on Father's Day, this episode is filled with news about debt, Artificial Intelligence in home construction, and remodeling secrets from his trusted pros. We also answer a question about tools from a listener with one of Todd's Trusted Pros, Paul Reeves from Reeves Construction.  You can trust that these are only the pros that Todd Bird & Ask The Contractors endorse. Thanks will listening.
Send us your comment. Do you have a question for any of our Ask the Contractor Pros? We want to hear from you. Drop us a line below to have your question answered on the air.
Subscribe to the podcast of AsktheContractors.com at itunes for IOS, Google Play for Android and Stitcher Podcasts have it downloaded to your computer for you.