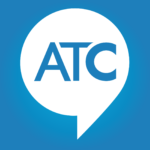 …and for more money.
We always watch the data from the single-family home listings to find out which features will help sell your home, and stand out above the crowd. These are the features that can raise your medium home price. Not only that, these can limit the days on the market. You want to be ahead of the game, so these are the improvements that stand out.
The Kitchen
I agree. As a contractor, I'm very much in tune with the kitchen. If someone's coming out to buy your home the first thing they look at is the kitchen.
Perspective Home-buyers always ask, "Are we going to have a huge expense after we move in? "

Ask The Contractors host, Todd Bird
Something we talk about are kitchen countertops. Countertops in your kitchen can make a huge difference. Paint the cabinets and put new countertops in, and then put a new faucet in the sink. Easy.
You'll want to make sure that the kitchen is updated as much as you can afford. Here are some simple things you could do.
New cabinet doors.
New countertops.
Possibly some new appliances would make the kitchen feel a little newer.
How about a new paint job?
There are so many ways you can do what I call, "lipstick on the pig" to make your kitchen look a little nicer for potential buyers.
When people walk in, they smell that fresh paint. They see some new appliances. That's the big one, and that's pretty expensive. But say you put $20,000 in your kitchen to fix it up. That will make it more pleasing. You know, a refreshed kitchen could bring you $30,000; maybe $35,000. You could make more money by putting a little bit of money out.
A Dog room
Now this one has become really popular over the last couple of years. That is a Dog Room. The dog room is usually off the back door, coming into what would be a laundry room. This is where a dog can come in, have its own little shower with a handheld showerhead that you can rinse the dog; clean the dog, and have everything right there. The Dog Room also holds the doggie dish. Some contractors are putting it underneath the cabinet, in a drawer that you can pull out so that Fido has his or her food right there. Also, keep all the medication for your dog nearby.
Garage Storage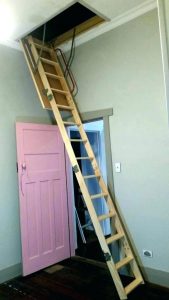 The other thing things that can make your house sell a lot quicker is the garage. Do you have good storage in your garage? I know home-buyers are going to take a big sigh of relief because that's one of the biggest obstacles when moving into a home.
Where we going to put everything that we don't always use?
When you have efficient garage storage that is a huge, huge, huge, plus. And another big storage item is the pull-down stairs to your attic. If you have attic space that you could put a couple of pieces of plywood up there, and it doesn't make your roof sag, stow your things in the rafters using a pull-down stair. Up the stairs, you can put the Christmas decorations or stuff for Halloween and Thanksgiving. These are decorations you're only going to use it once a year for a very short time.
A Granny Unit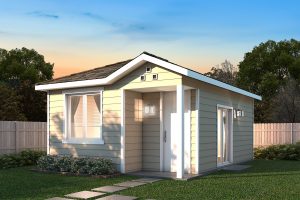 I'm going a little deeper here. Something I think would sell a home is a Granny Flat, but not everyone has $60,000 to $70,000 to put a second unit on their property. If you do have the money, I'm going to tell you, your home is going to sell for a lot more having that unit on your property. I guarantee. If you have a Granny Unit on your property you can rent it out to a college kid. You can rent it out to an elderly couple. Or use it as a retreat. There are so many ways you can make money off that unit.
Landscaping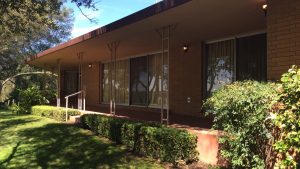 The other big one. Freshen up that front yard with flowers. Start by trimming back those bushes and make the curb appeal look good on your home. Landscaping makes your home so inviting. Many times, home-buyers will want to see the inside of that home if the outside is this beautiful. That's what people think.
Make your home more beautiful and efficient to sell it faster.
My Recommendation:
If you are looking to sell your home, or purchase another home, contact our Trusted Real Estate Pro, Agent Myesha Perry. 916-693-5224
---
Most Recent Featured Articles: