Paintings by Kristen Pobatschnig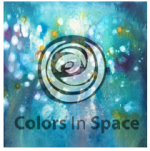 Kristen Pobatschnig creates abstract paintings equally inspired by water, light, and movement. She is an artist and dancer located in Incline Village, Nevada. A New Hampshire native, she has public art installations in the Mount Washington Valley area. New Hampshire magazine recognizes Kristen as one of the top female artists to watch. Recently she began a Colors in Space clothing line which features reproductions of her paintings on garments as well as original hand-painted silk wear.
Join her workshops that combine art with nature and meditation. In addition, she collaborates with artists, dancers, musicians, and scientists as she journeys through the creative. Drive your happiness with art.
Send Message to listing owner
Listing Title: Paintings by Kristen Pobatschnig