Eco Living Resources; Promoting sustainable lifestyles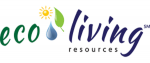 Eco Living Resources takes pride in helping you use water more efficiently, manage resources for the future, and reduce your bills. Even more, explore our Eco Living systems to live an environmentally conscience life. Discover independent living with Organic gardening techniques, efficient cooling systems, and healthy practices. Additionally, keep your yard beautiful using less water and zero chemicals.
These are products to help you live in step with our planet.
Send Message to listing owner