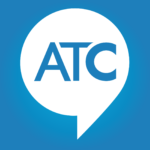 What to expect from the Fed Reserve, with Todd Bird and Troy Bird.
The Bird Brothers
Lower Mortgage Rates are giving house-hunters their best opportunity today to increase their buying power right now. That's because rates have come down almost 1/2 percentage points since late mid-November. Therefore, given the strength of the economy, the big question is, "Will it last?"
We asked Mortgage Banker, Troy Bird with Guild Mortgage whether he sees this dip from future interest rate hikes lasting?
Troy: I don't see it lasting but it is a nice dip right now for some buyers out there. If you're looking to lock in an interest rate, it's a great time to do that. We are seeing a window of opportunity for some buyers.
How long could the rate dip last?
Troy: We'll see some movement here in the first quarter, but what you're losing in stocks, you're going to gain in lower interest rates for your house. Homeowners can lock in now. They're going to see an open window right now that's a great opportunity, especially if you are looking to refinance.
Todd: So what is your advice to homeowners right now?
Troy: My advice is simple.
– Try to save up as much for a down payment as you can.

– Pay off your credit cards as much as you can to keep your debt low.

– There are lots of down-payment assistance programs, but if you have the cash to work with that's even better. Keep your credit great.

– Get pre-qualified with a Mortgage banker before you meet up with a realtor and you start looking for a home.

Source: The Work with Bird Team
Todd: Lastly, how important is it to have extra money in savings? When you go to get a loan, does the underwriter look at that?
Troy: For most loans, it's great to have reserves. It is not required on all loans.
Todd: So, let's talk about the Federal Reserve. You're saying that this might not last but they're projecting that we're going to see a bigger than 5% interest rate in the future.
Troy: We will probably end up somewhere at the end of 2019 around 5.3%.
We're going to see at least three bumps this year. Originally, the Federal Reserve was expecting to bump rates four times to three times. Again, I would expect that probably three bumps up this year.
Todd: In December, last month we had 312,000 jobs added to the jobs market. What's that say about our economy right now? That's a lot in one month.
Troy: What it says is, the bumps we just talked about are going to happen. As the economy heats up, they're going to want to keep it cool. You don't want the economy to overheat. You don't want inflation.
Do you have a news tip for our Show Prep on AsktheContractors.com? Send us a comment on the home page.