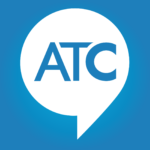 Ask The Contractors a Question.
This question is from Renee in Folsom
I live in an apartment and my neighbors are noisy. I need help soundproofing a floor/ceiling.
Here is the Question:
What is the best way to soundproof between upper rooms and lower rooms in a condo?
Joining me now is Earl Cruz from Prestige Flooring. He is one of my Trusted Home Improvement Pros.
Or click to follow along with the transcript below
Earl: "The main thing is probably your underlayment. That is what you want for an upper subfloor. The thickest you can get on an underlayment for engineered hardwood is probably a 4 mil thick pad. We carry a gold pad underlayment which is our premium pad. That will reduce a lot of the noise going to the bottom floor, if you're walking on a hardwood floor."
Will it eliminate 100% of the noise?
Earl: "You might hear something, but the thicker you floor is, the more soundproofing you get as well. It just depends on which floor you get as well."
Todd: "So would in between the floor with insulation help? I know the hardwood flooring on top of a thicker underlayment would be good. There is also a space between there that maybe some foam insulation could be put in. That should help."
Earl: "When you're floating a floor upstairs or nailing it down underneath a pad, you don't need any of that. The pad insulates itself. It's a really good premium pad because it is thick.
"There's another option you could use, and that's cork."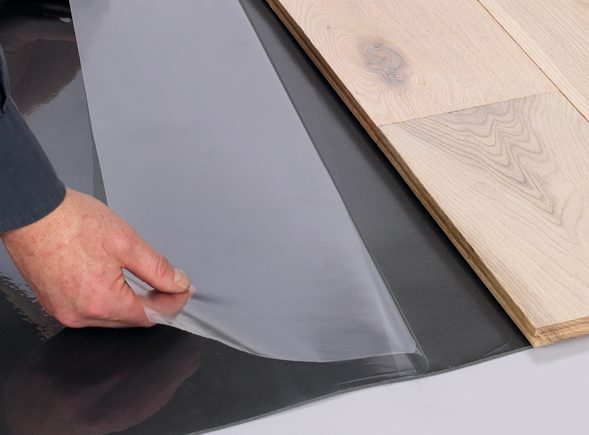 Todd: "Oh, wow, that's great. They use it for wall sound."
Earl: "Exactly because underlayment minimizes a lot of sound, and that's why a lot of people use it. You can use it for underlayment as well."
Todd: "My studio here, these walls probably have cork in them. So that is a good suggestion. Cork underlayment with your hardwood floor or your carpet on top will do the trick."
"Here's the other thing. Renee says that she lives in an apartment, so she'll probably flip for putting the floor down or get her landlord to help her out. Putting the installation in and doing all that is going to get kind of costly for a place but she's only renting. Above all, if she wants to put a floor down it sounds like the most economical way is a cork board with hardwood on top.
Earl: "Actually, the most economical way is a laminate."
Todd: "But still on top of the cork board."
Earl: "Yes, any kind of premium padding would definitely work for that. As a result, anything that's rated for apartments or HOAs STC 66 and above are best for soundproofing. "
---
Do you have a question for Ask The Contractors?
Ask me your home renovation and home remodeling question from the link on the home-page at AskTheContractors.com

We answer your questions right here on the show

You can find qualified contractors for this project / and others in the Directory at AskTheContractors.com.  Request a bid from our Trusted Home Improvement Pros.