Gutter Dome of Northern California, Gutter System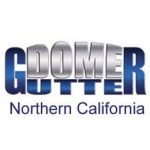 We are a permanent solution to a yearly problem. Why spend hours cleaning clogged and debris-filled gutters throughout the winter? Stay off the ladder and skip the dangerous job of clearing your gutters. Gutter Dome prevents leaves, roofing material, pine needles, and standing water in your gutter system. We eliminate annual cleanings and the messy need to clear clogged downspouts. Gutter Dome fits on all existing gutter systems. Contact us for a free estimate.
Rated #1 Best Product for Value and Performance.
Send Message to listing owner