Spacious Kitchens and Good Schools are common items on a checklist for people who are moving. But that leaves a lot of amenities to fill out our suburb.
We have the list of Dream accessories for the perfect neighborhood.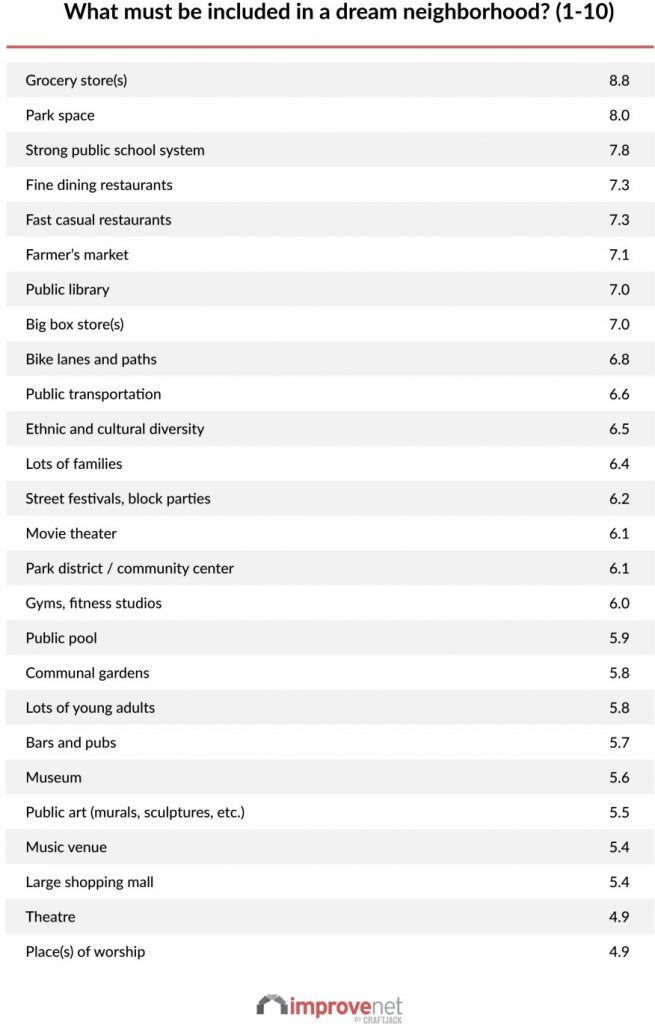 Note: A whopping 70% of respondents to this ImproveNet survey said they did not currently live in their 'dream' neighborhood.
Do you?? Take the Poll on our Facebook Page and let us know.
Show Prep Source: https://www.improvenet.com/2019-study-ideal-american-neighborhoods
---
More Show Prep Articles: