The A-frame structural style is so unique. It features a steep, pitched roof that extends down or almost down to the foundation. The home had gained popularity in the 1950s and 1960s as an "off-beat" second home option for the post-war middle class.
But by the 1970s, enthusiasm for this home-style waned as more generic vacation homes became popular.
Meanwhile, existing A-frames are our new-found love. Nostalgia has revitalized the public's appreciation for the A-Frame. Additionally, the tiny-home movement has celebrated this house. That's because many homeowners appreciate its efficient use of space.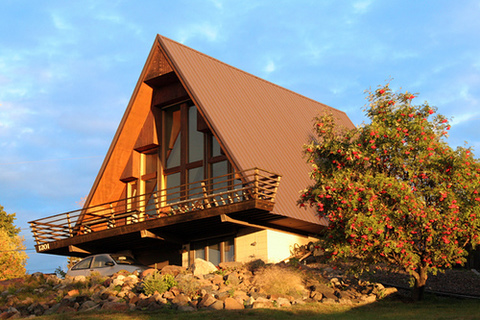 Build your own A-Frame Home with these instructions
Courtesy of Mother Earth Magazine
https://www.motherearthnews.com/diy/buildings/how-to-build-an-a-frame-ze0z1111zhir
---
Do you have a news tip for our Show Prep on AsktheContractors.com? Send us a comment on the home page.